GOTO Sønderborg
Adapting to Danish culture has not always been easy, but for this French family, life in Sønderborg has nevertheless led to greater well-being and a better work-life balance. Today, they would think long and hard if they were offered the chance to move their home and career away from Sønderborg.
Read more >
It was the city's vibrant international campus life that appealed to Lithuanian Arnas Serva during an exchange visit to Sønderborg. That was two and a half years ago, and today he is in the fifth semester of the Mechatronics programme at SDU. His big goal is a career with one of Sønderborg's leading companies when he graduates as an engineer.
Read more >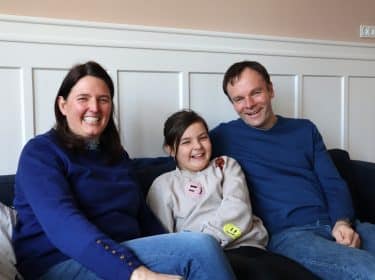 Anne and Fabian Pattberg have known Sønderborg for a long time, and when the German couple longed for more nature and better living conditions, they decided to move 600 km north to the town centre.
Read more >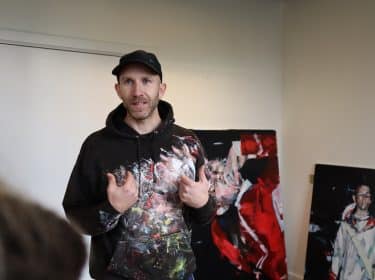 When Jeppe Nedergaard started art school in Sønderborg seven years ago, he had never painted before. He had previously drawn and done graffiti, but painting was new to him. Today, he has found his style in contrasts and semi-abstract expression, and he makes a living from his art, which is primarily sold at Galleri Maxus101 in Augustenborg.
Read more >
When you study in Sønderborg, you're surrounded by career opportunities. The city boasts a unique collaboration between the university and the business community, which means that you can complete e.g. final year projects and dissertations with a company. That's what Frederik Lund did and it led him directly to his dream job.
Read more >
Sønderborg is Denmark's 16th largest municipality and the "capital" of Southern Jutland. Around 75,000 people live here – but there's room for more, especially those looking for a place where they can be close to nature, other people and the rest of the world.
Read more >